Who is online?
In total there are
4
users online :: 2 Registered, 0 Hidden and 2 Guests
johnr
,
rusnakcreative
8 Underused PPT Tools you should know
Mon Oct 16, 2017 10:47 pm
These are 8 tools and features of PowerPoint I felt were underused and are worth mentioning. This list is not all inclusive, as there are plenty of other tools and features that are also worth mentioning, and eventually will be covered here. This tutorial assumes you know a bit of PowerPoint and have used it several times, so it won't cover the basics, but instead cover tools that would help you …
How to VBA - Lesson 2: I Object!
(The I stands for Intro to "Objects", but who's counting anyways?)


Recap
To recap, you now know what VBA is, how to access the editor, and to write a very simple sub routine with the msgbox code. So what about the rest of VBA? How does it work? What does it mean? It's no double rainbow, but you can use these tutorials to help you understand the basics so you too can make your own …
Make your own cogs and gears!
Sat Sep 09, 2017 11:53 pm
Using the Merge Shapes tools, and multiple shapes, you too can make some pretty impressive shapes!


You'll need to make 1 large circle, a multi-pointed star, a medium circle, and a smaller circle in that order. It should look like the shapes on the left.

Alter the star so that each of the points is wide enough for each tooth of your cog. The tooth of your cog …
Making Jigsaw Puzzle Pieces
Mon Sep 04, 2017 12:19 pm
I'd always wondered how I could make jigsaw pieces from a picture in PowerPoint. Last April I saw a You Tube video that covered part of the process (using background picture fill) but it didn't deal with making individual jigsaw pieces as pictures that you could move around and animate etc. After a bit more thought, I found a way to do this and put a video of the process on You Tube. It looks …
TOSS tutorial(1) speed sensor.
Today I am going to show you how to make 'mouse speed sensor' only with ppt animation. just like this:
[#1. A big secret] 
Here is the game screenshot. you can only see backgrounds, a ball character and a gun point. However, there is an enormous secret. It is..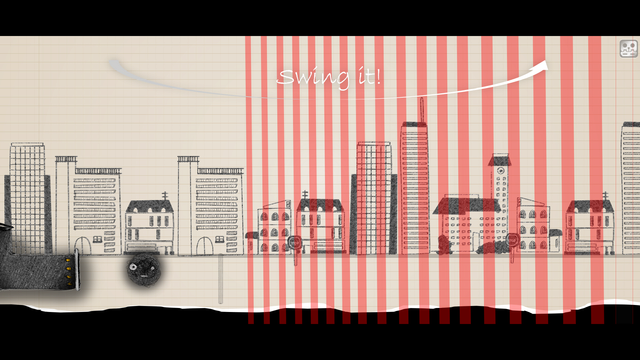 hidden lines! 
…