on Thu Sep 21, 2017 2:12 pm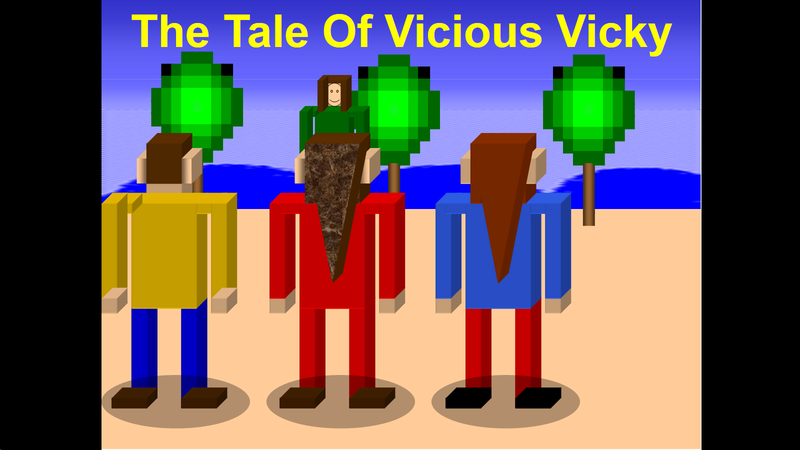 I made this back in Twenty Twelve as a ProJect for my twelfth grade poetry class.  It may look aweful compared to my latest graphics (
see the "GIGA STREET FIGHTER II - The Final Round" intro
), but the former was all I had back then, and I did get high marks on it anyway as it was.  Please enjoy, and don't be afraid to share this with whomever you like!
https://www.dropbox.com/s/dcs72j2u190nbra/The%20Tale%20Of%20Vicious%20Vicky%20HD.ppsx?raw=1
on Thu Sep 21, 2017 9:21 pm
Message reputation : 100% (1 vote)
Interesting. Kinda feels like lego/minecraft.
on Tue Sep 26, 2017 1:30 pm
Funny story actually; back then I'd heard of Minecraft, but had never seen or played it until three months after.  Now that I'm a fan, I must agree!
Permissions in this forum:
You
cannot
reply to topics in this forum